Best 5 SEM Courses
There are many ways to learn about SEM. In addition to reading our articles,  Online courses are also great ways to know more about SEM. In this article, I will recommend a few SEM courses that I find worthwhile.

Price: Free
Score: 3.5/5
Review: These are Google official learning materials and you can  get a certificate if you pass the exam. This workshop covers a lot of topics such as Search, Display,Video and even App. It is a good place for beginners to lay a good foundation. Yet, the knowledge is just official.

Price: $USD11.99 – $USD25.99 (There is sale from time to time. But the price is within the range.)
Score: 4.5/5
Review: I think it is the most updated, detailed and cost-effective English course so far. The course is well-structured. And the most vital point is that the speaker works in an agency . Therefore, apart from the basic and official knowledge, you will be able to learn some hands-on tips and hacks from this course. Moreover, the speaker will explain every option and button in details, and even the relatively advanced skills such as scripts writing or automated rule. All in all, it is a very well-explained course. And I am sure you won't find it boring with the speaker (which is very important!)

Price: $USD11.99 – $USD25.99 (There is sale from time to time. But the price is within the range.)
Score: 3/5
Review: The course is well-structured and detailed, yet the content is quite so-called official. It is more suitable for beginners. If you have already known the basic knowledge of SEM, I don't think you can learn much here. And the course doesn't have any updates for a long time (recently updated in 2014). The interface changed a lot already so you may find it difficult to follow if you are looking for step-by-step Setup guide.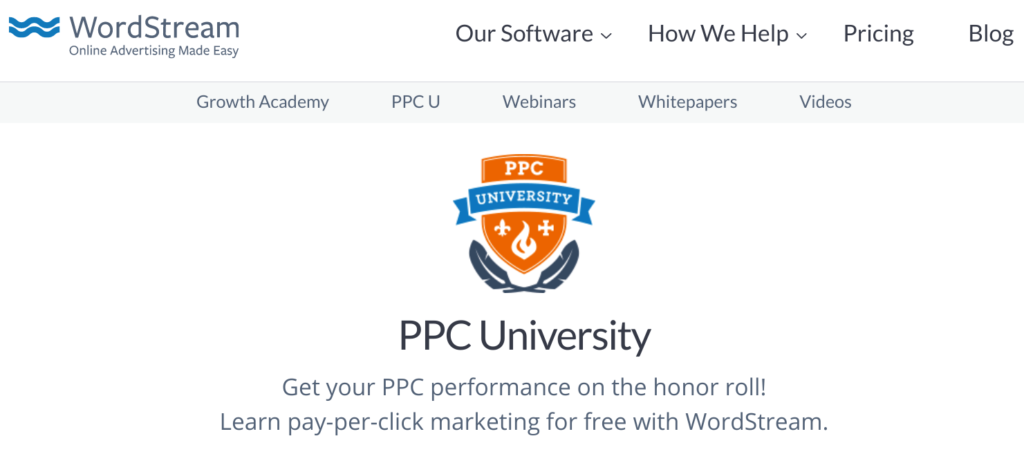 Price: Free
Score: 4/5
Review: WordStream creates PPC University. In this course, you will be able to understand the entire SEM structure step by step. If you don't know what WordStream is, you can see it as the originator of SEM. It is the blog publisher, agency, and SEM-related software developer at the same time. Most of the content in the course were written by their founder Larry Kim. However, some materials, especially the screenshots, are not up-to-dated.  (The interface still stays few years ago). But overall, it is worth taking.
5. KickAds 1 Day Google Ads Course
Price:  $HKD 999 or $RM500
Score: N/A
Review: Both Frankie and Terrence have taught more than 400 students (paid courses)! You won't find it disappointing. However, they are too devoted so most of the time the course is overrun. It may not be suitable for the SEM geeks. If you think Frankie and Terrence look too sketchy and not so honest, you can read their articles!
The Ultimate Guide for SEM Campaign Setup
Quality Score: How To Check, Monitor & Optimize?
SEM Keywords Matching Type with its respective Pros & Cons
7 Tips to Rock Your Google Text Ads Headline