ClickCease Honest Review: Click Fraud Protection for BUDGET SAVING
Are you using SEM/PPC advertising? Have you ever worried that your ad will be maliciously clicked on by your competitors?
What is a malicious click? To put it simply, your opponent constantly clicks on your ads through human hands or bot, which consumes your advertising costs and makes you suffer losses.
Of course, Google claims they have a mechanism to protect advertisers.
"Each click on an ad is examined by our system, and Google has sophisticated systems to identify invalid clicks and impressions and remove them from your account data. When Google determines that clicks are invalid, we try to automatically filter them from your reports and payments so that you're not charged for those clicks. If we find that invalid clicks have escaped automatic detection, you may be eligible to receive a credit for those clicks. These credits are called "invalid activity" adjustments."
However, the mechanism of Google is not very transparent. You would never know what those malicious clicks are doing on your website, and you don't know which IPs those malicious clicks come from. So I would describe Google's mechanism as relatively passive.
Until I saw this ad a few months ago:
These ads are very creative, so I decided to try these Google Ads Protection tools. Today, let me share with you the functions of ClickCease and my personal experience.
Setup Process
The setup process is very simple.
1. Set up your domain and the industry of domain belongs to
2. Your Domain has been successfully added
3. Next, select "Protect Google Ads"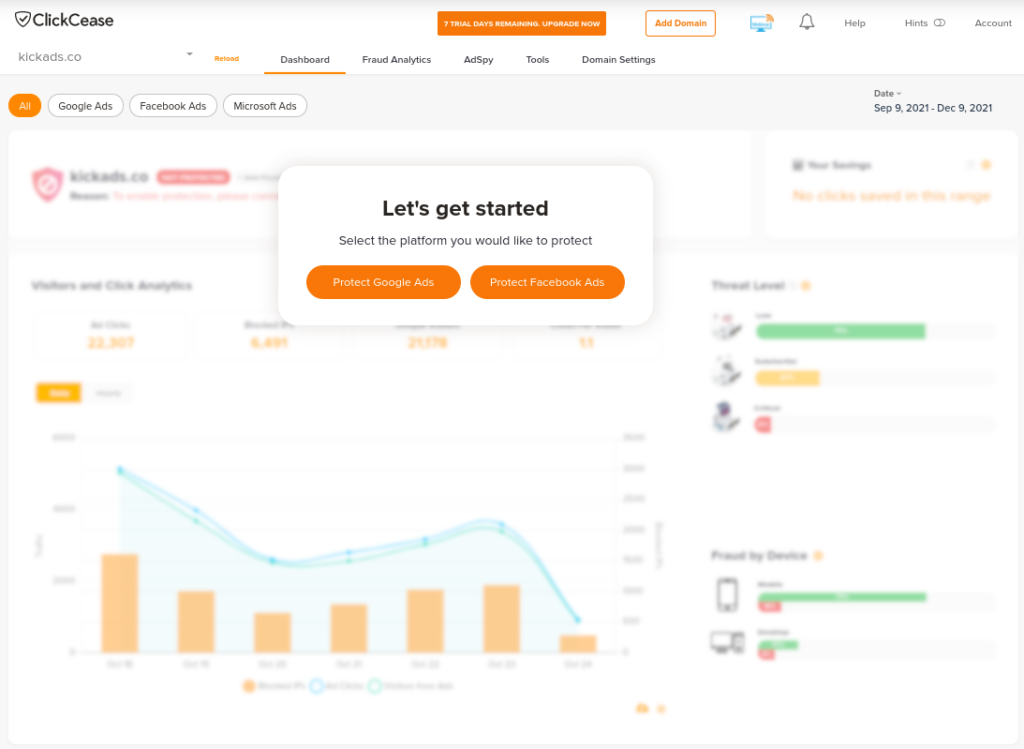 4. Generally, choose "Link With Google".
After logging in, follow simple steps to link your Google Ads account with ClickCease, so that ClickCease can analyze your clicks
5. Go to Domain Setting→Domain Tracking Setup
Then put this Tracking Code on your website according to the required steps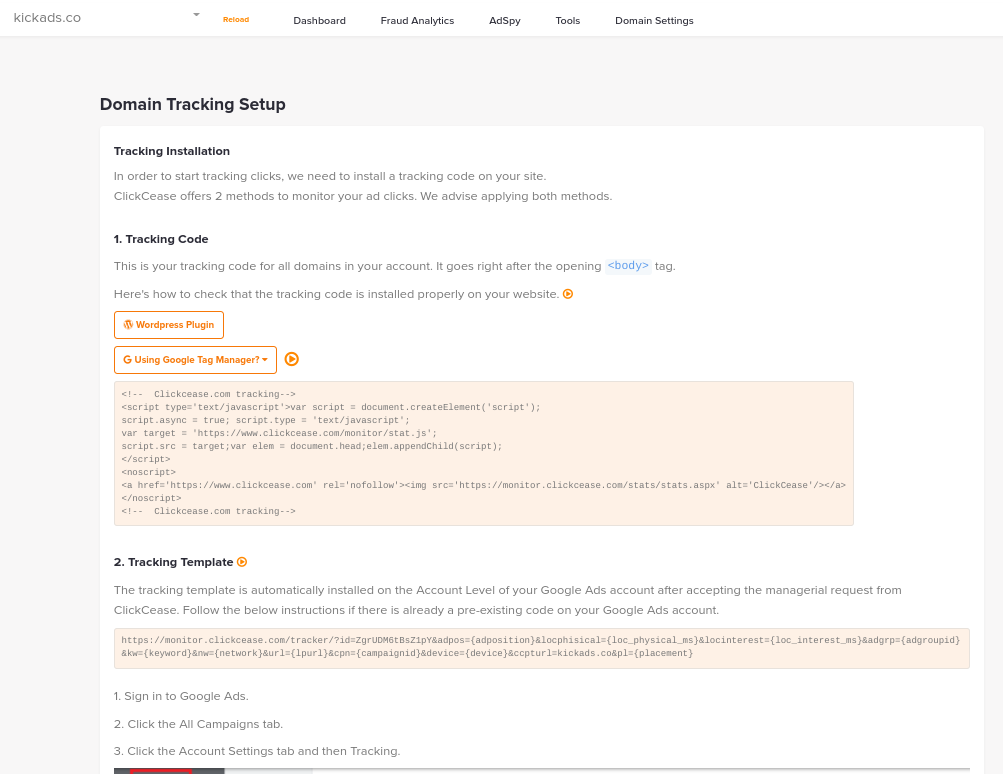 Features
1. Dashboard
Clear view of your ad account
2. Fraud Analysis
You can see the blocked IPs and reason of why those were blocked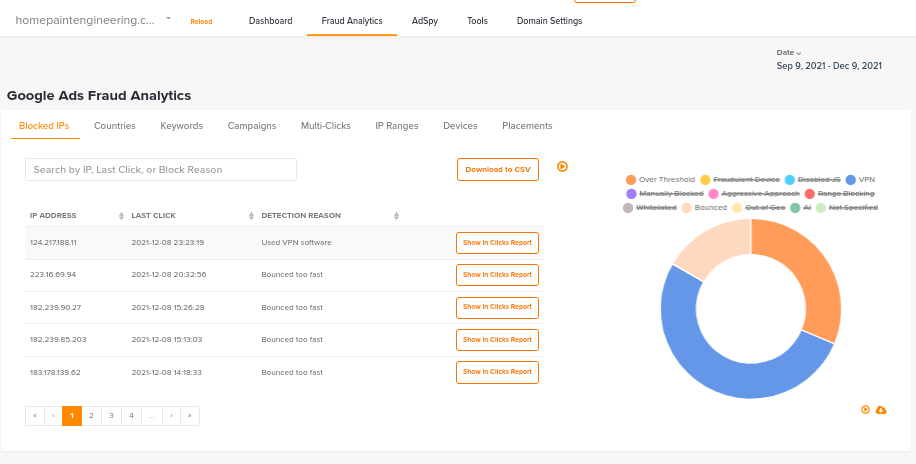 3. Domain Setting → Managed Detection Rules
You can set up rules that under what circumstances will those IPs be put into the block list
4. Click Report
You can see the Recording Session of each click from Google Ads to see if his actions on your website are meaningful
5. 24/7 Online Support
The most important thing is that their 24/7 Support is very good. If you have any questions, you can ask here.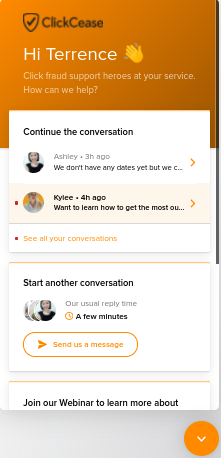 Pricing
Below is the monthly price for different protection plans. "Standard" only can protect one platform either Google or Facebook, while selecting the "Pro" version, you can protect both platforms. You can always start a free trial for 7 days first to see how it feels to you.
Conclusion
The Facebook Ads Protection provided by ClickCease was just launched recently, but there is no time for me to try it out yet. Thus, I summarized the following pros and cons based on the perspective of Google Ads Protection for your reference. Feel free to let us know how you feels about this tool.
Pros
Automatically Sending those suspicious Click Information to Google Ads Exclusion List
Recording Session of each click
Quick 24/7 Customer Service
Cons
Price is not really cheap for SMB
Many of the clicks classified as suspected malicious clicks are VPNs, but there are many people who are using VPNs in Hong Kong due to some reasons. So we can't say that VPN customers are worthless visitors.
Suitable for accounts with higher CPC. Accounts with lower CPC are less cost-effective. If the CPC is only a few dollars, you will not be too bothered to study each click.