For the google ads updates in the last month, Google announced that "similar audiences" will be phased out in 2023, and the existing similar audiences will no longer be added to campaigns and ad groups on Google Ads and Display & Video 360 starting from May 2023. On the other hand, Google AdSense is currently rolling out a test on the Rewarded Ad Gate Beta Program for publishers. Let's dig into these updates together.
Google Ads Update 1:
Sunset of Similar Audiences (Known as "Similar Segments")

In the past November, Google announced that they will be removing similar audiences in August 2023 and upgrading similar audiences to more powerful and durable automated solutions. Don't panic, this update of similar audiences will be rolled out in 2 phrases, which allow advertisers more time to prepare for the transition.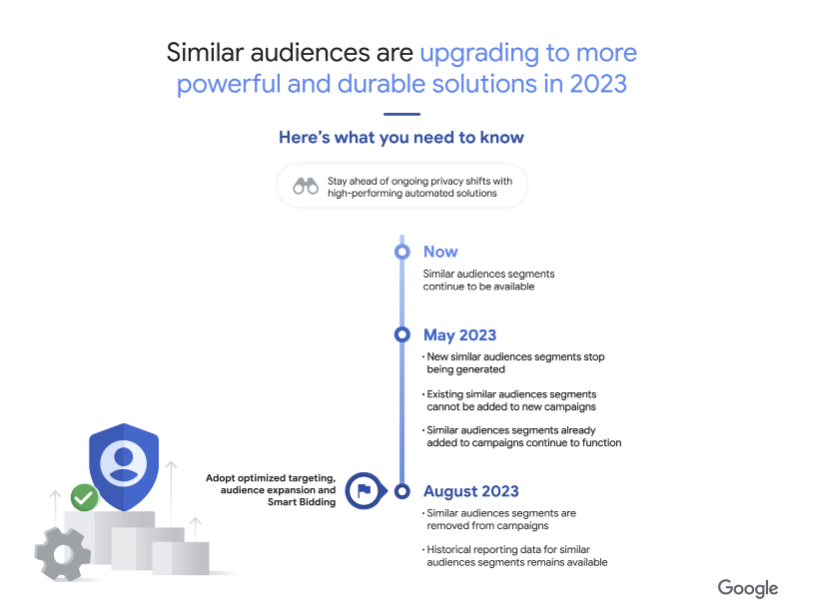 Source: support.google.com
Phrase 1: May 2023
Google will stop generating new similar audience segments, and you won't be able to add any existing similar audiences to your campaigns and ad groups, while the campaigns and ad groups that already have similar audience segments will continue to work.
Phrase 2: August 2023
Google will remove similar audiences from all campaigns and ad groups, and will no longer appear in Google Ads, including the audience manager. You will still have access to historical reporting data for similar audiences from past campaigns.
What replaces Similar Audiences?
As similar audiences are being phased out, Google is replacing them with more robust and automated solutions, which are Optimized Targeting, Audience Expansion, and Smart Bidding, to optimize the performance of different campaigns. Let's take a quick look below:
Optimized Targeting: Find new and relevant audiences that are likely to convert without relying on third-party cookies.
Audience Expansion: Reach more people that matter to your business through AI learning.
Smart Bidding: Predict and reach the most valuable customer from your first-party data.
How to prepare for the changes?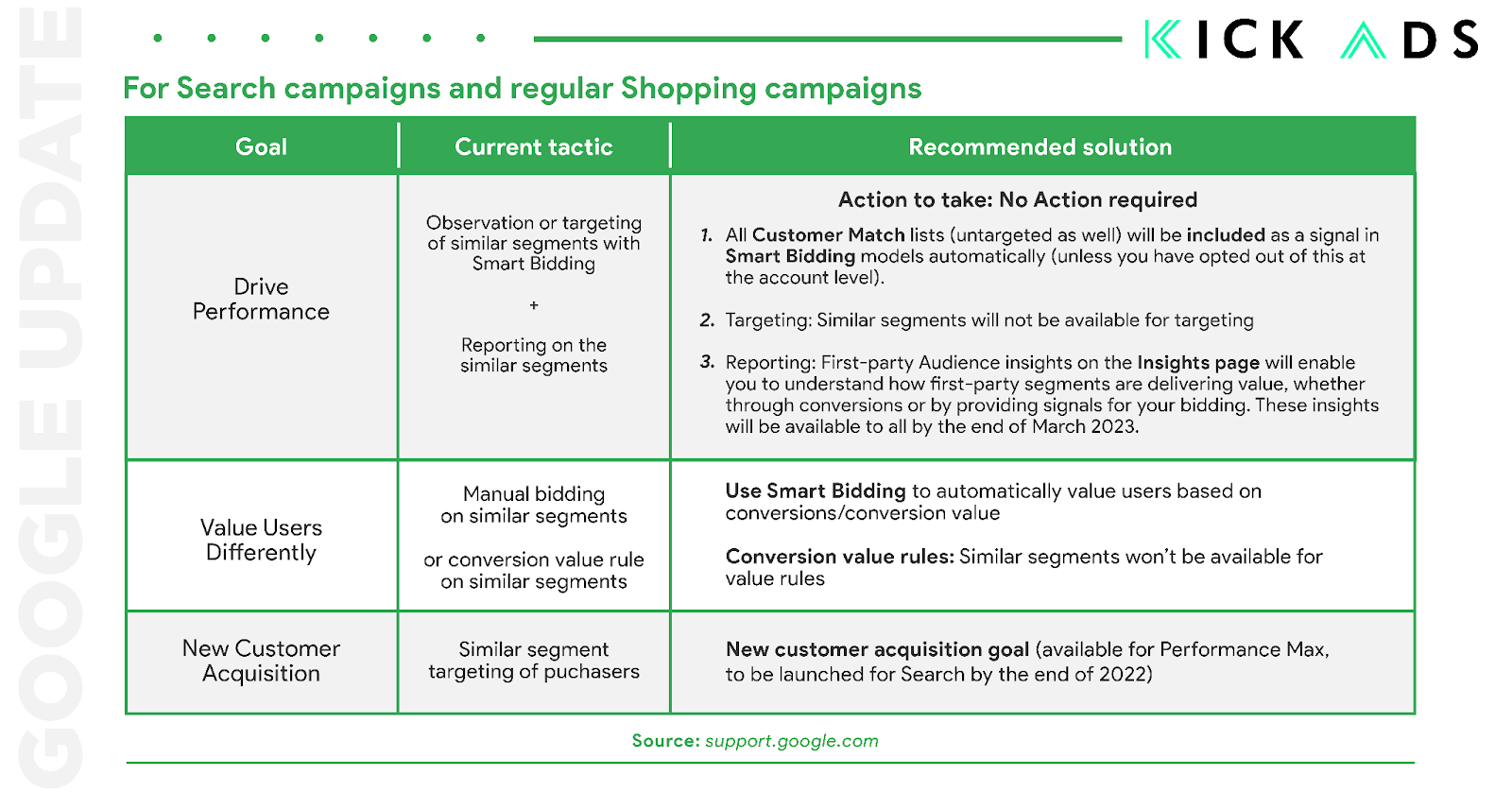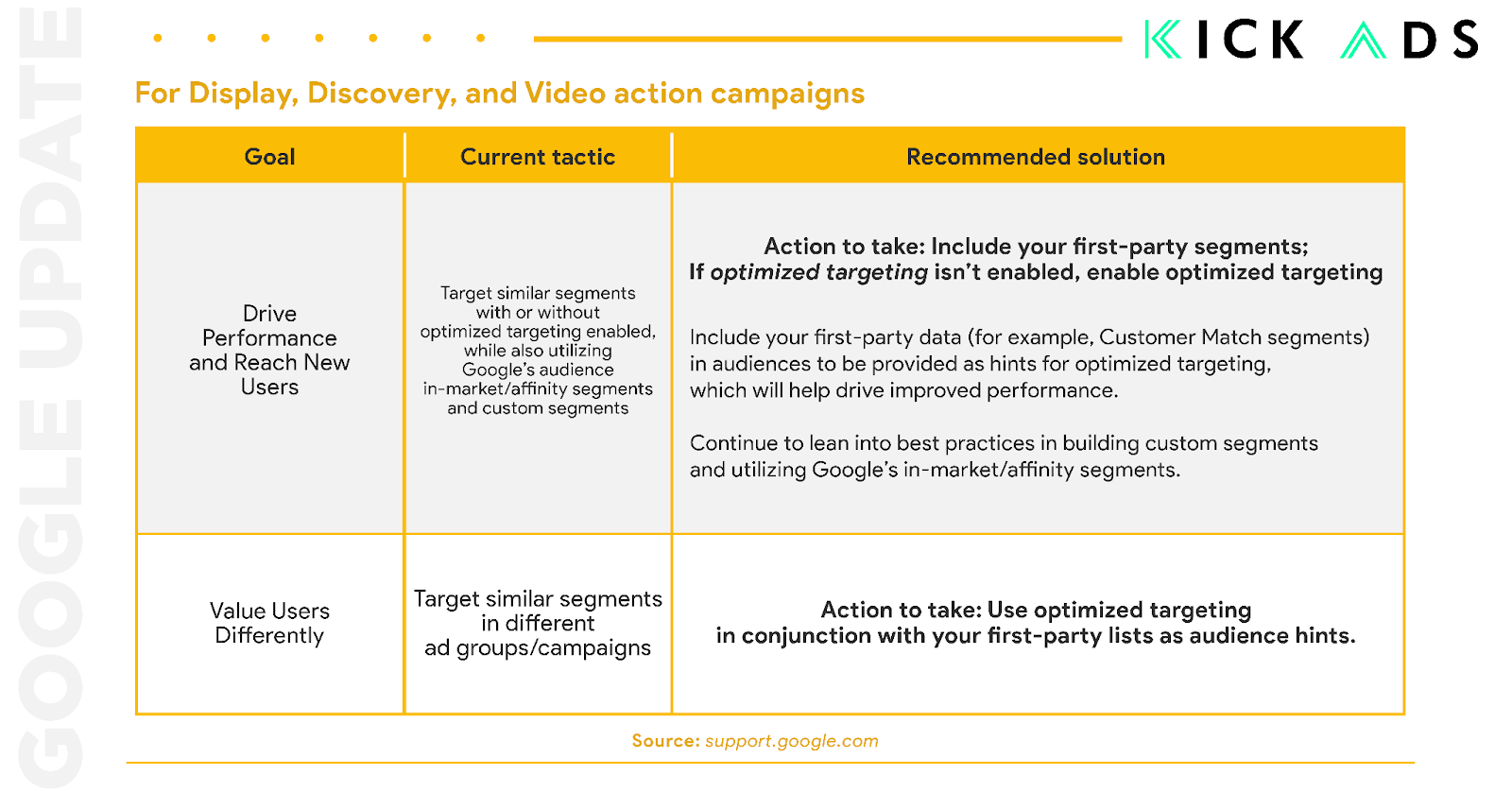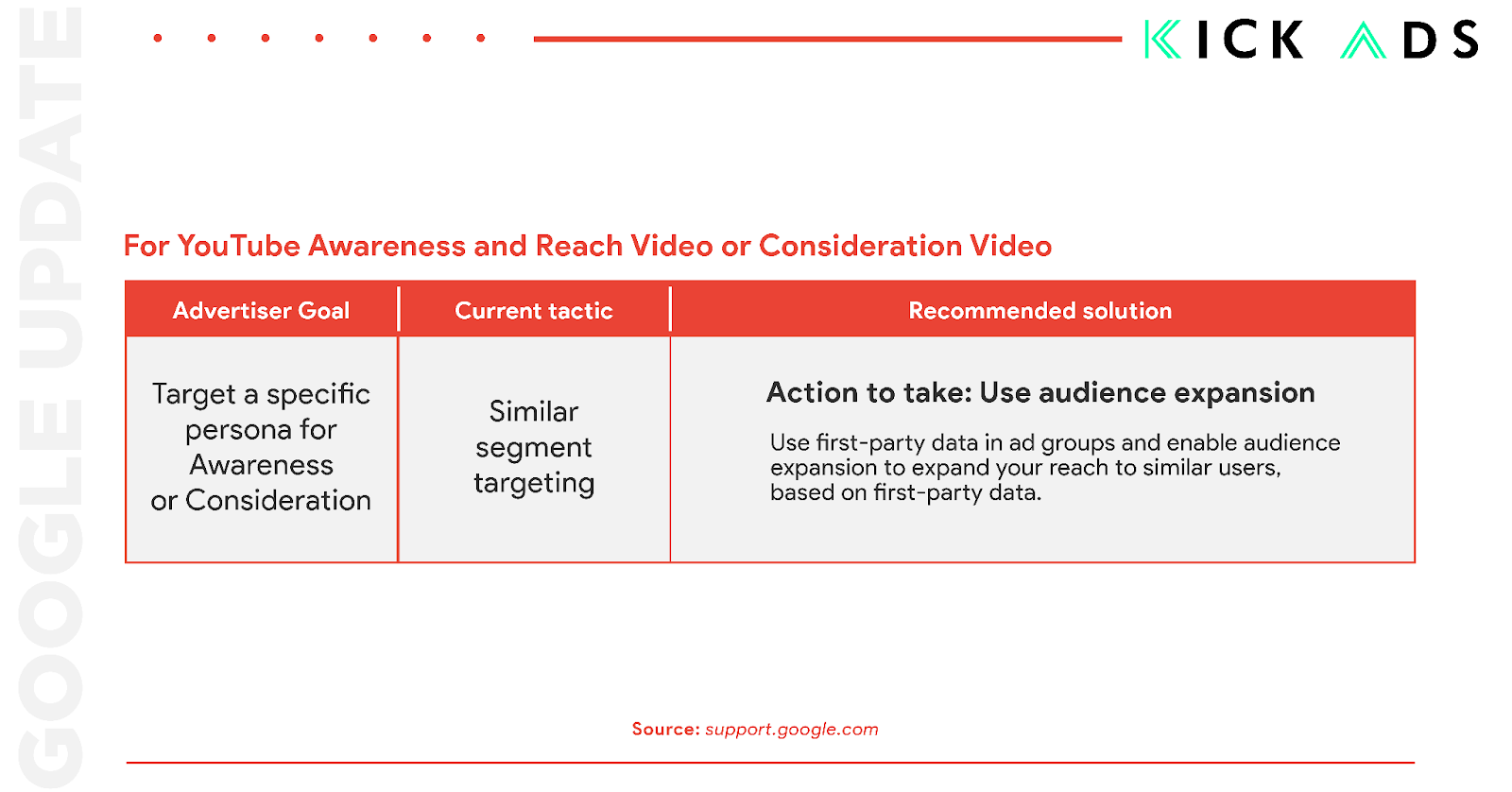 Google Ads Update 2:
AdSense Rewarded Ad Gate Beta Program

According to a post in the WebmasterWorld, Google AdSense is rolling out a new ad test called Rewarded Ad Gate Beta Program, which aims to let publishers serve their frequent visitors with long-form/playable ads.
What are Rewarded ads?
As described in Google AdMob, the Rewarded ads allow users or audiences to watch a video or engage with a playable ad in exchange for a reward within the app such as receiving an extra "life" for the mobile game players.
As mentioned in the post, the Rewarded Ad Gate beta program provides a way for publishers to monetize their most engaged users and collect additional ad revenue from the frequent user on your site. Below is the image illustrating how it works:
The Rewarded Ad Gate will be displayed to a visitor on their fifth-page view of each month.
If the visitor chooses to view a short ad, a video or image ad will play for 30 seconds or less.
A "Thank you" message will appear after the ad is complete and the visitor will gain access to your site.
If the user chooses not to view a short ad, they won't be able to access the site until their page views reset the following month or they choose to view the ad.
For users, it will be an alternative way to enjoy extra benefits or free article views at that particular website without signing up or subscribing to any membership. At the same time, publishers can also monetize from their frequent visitors to gain extra ad revenue. However, there hasn't been any official announcement regarding this new Google Ads update yet. Let's wait for that!