In Google's annual Marketing Live event held in May, Google Ads announced several feature updates about its newest campaign type, Performance Max Campaigns. In addition, a search ads automation guide was released to help advertisers to show the most relevant ad for every user search at the right price. Let's take a look at the Google Ads updates in May together!
Google Ads Update 1:
Performance Max Campaign Upgrade

In the Google Marketing Live 2022 launched earlier, Google announced a series of updates to its product, including the upgraded features for Performance Max campaigns, which help advertisers drive better results across Google's channels and inventory through automation.
These enhancements include:
1. In-store Sales Goal and Burst Campaigns
To optimize for in-store sales, store visits and local actions, the Google Performace Max campaign now supports store sales goals. And a new burst feature will work in conjunction with in-store goals which allow advertisers to advertise for a set timeframe to hit in-store goals to boost seasonal in-person traffic.

2. More Experiment Tools
Google announced there will be more experiment tools, like A/B tests, launching worldwide later this year to help advertisers test potential lift by determining how Performance Max campaigns are driving incremental conversions from your existing Google Ads campaigns.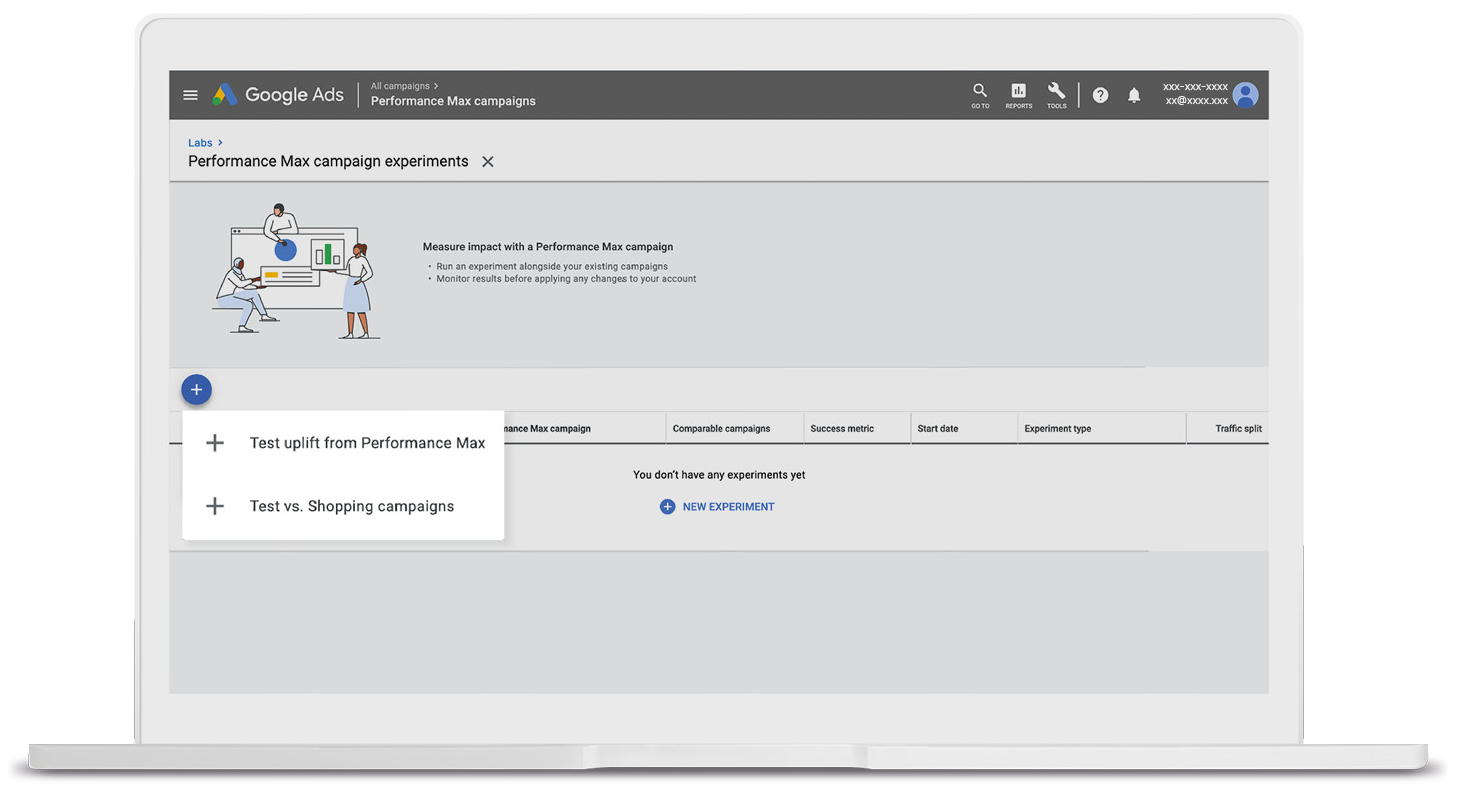 Source: Google Support
3. New Insights and Explanations
Additional intelligence insights including attribution, audience and auction insights can be found from the Performance Max Campaigns dashboard, so advertisers will know what's driving performance.
Source: Google Ads Manager
4. Support for Search 360 and Google Ads App
Google expanded campaign management support in Search Ads 360 and the Google Ads mobile app, advertisers are now able to manage Performance Max campaigns through these two tools.


5. Optimization Score for Performance Max
Google adds the optimization score and recommendations for Performance Max campaigns, so advertisers can see how to improve your automated campaign by viewing the dashboard and recommendations.


Source: Google Ads Manager
Google Ads Update 2:
Search Ads Automation Best Practices

As we have mentioned in our blog article before, Google's recent updates are all related to AI, Machine Learning and automated advertising. Lately, Google released the "Your guide to search ads automation", aimed to help advertisers to create ads that show more relevant messages to more people while meeting their ROI goals with search automation.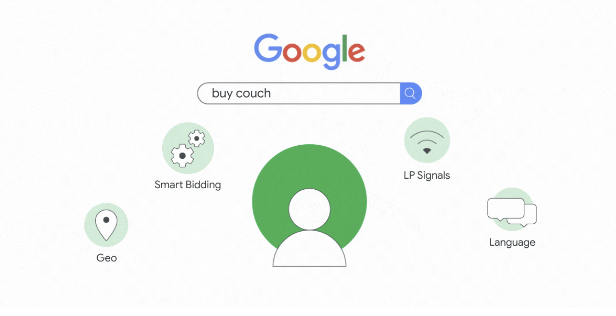 Source: Google Support
The followings are the 3 best practices suggested by Google:
1. Use Broad Match Keyword Strategy
In the past, when using broad matching, we always found that a lot of advertising budget was wasted on irrelevant clicks, thus affecting the overall performance of the ad. Now Google stated that broad match uses powerful machine learning technology to find relevant search terms, which expands the reach to enhance the performance of your ads. Advertisers can also ensure that they only bid on searches that are expected to perform for you if using smart bidding strategies together with it.
2. Use Smart Bidding Strategy
Google stated that Smart Bidding simplifies the way we set up and manage campaigns by setting the right bid for each search query and bid based on your ROI goals, which can help you to reach the right audience at the right price. Taking too account many changes at once may have an impact on your ad spending and conversion rate, so keep that in mind when you running the test.
3. Use Responsive Search Ads
Using multiple ad headlines and descriptions, Google will automatically create and display relevant ads for each search query based on auction-time signals. And it will provide you feedback to help you focus on giving the right messages to your customers, and show more relevant messages to your customers.